Our History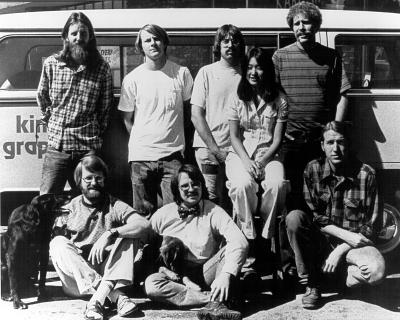 Our roots as a foundation go back over 40 years, to the college town of Isla Vista, California, where Paul Orfalea opened a small copy shop called Kinko's. Based on the fundamental principles of entrepreneurship and collaborative partnership, the innovative business grew to become the world's leading business services chain, with over 1,700 branches worldwide.
The Kinko's company culture of partnership, candor, and achievement transcended the walls of that original copy shop and thrives in the philanthropic work that the Orfalea family carries out today. The Orfalea Foundation was launched in 2000 to create a nurturing and collaborative environment in Santa Barbara County and the surrounding areas, strategically removing obstacles to improve opportunities for those most in need.
Some highlights of the past decade include:
Supporting high quality early childhood education with innovative programs such as the Outdoor Classroom Project and Preschool Food Initiative, along with providing financial support for the creation and accreditation of centers such as the Orfalea Children's Center of Santa Barbara Cottage Health System;
Awarding over 3,000 scholarships ($13.5 million) to help make higher education accessible and more affordable;
Engaging in University Partnerships via funding support for the Orfalea College of Business at California Polytechnic University at San Luis Obispo and the Master's Degree in Global & International Studies at the University of California Santa Barbara, the Orfalea Center for Global & International Studies, and Clinton-Orfalea Fellows and Interns at UCSB and USC;
Creating REACH, an experiential education program for motivated high school students that builds skills to help them fulfill their potential in education and life;
Developing the School Food Initiative, with the School Gardens partnership, to empower public school districts in Santa Barbara County to implement and sustain nourishing cooked-from-scratch food service operations; and
Building community disaster resiliency through the Aware & Prepare Initiative, by investing in government agencies and non-profit organizations to enhance capabilities to prepare for, respond to, and recover from emergencies and disasters.