Quality of Centers
In California, 62 percent of children under 5 years of age spend at least part of their day in the care of someone other than their parents. Research shows that children in high quality care environments show more advanced language skills, have fewer behavior problems, do better in school, and have better social skills.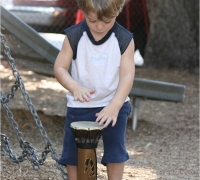 Research also shows that teachers with bachelor's degrees and specialized training in child development provide young children with the best preparation to succeed in school.  In addition to teacher training, the center's environment and practices greatly impact childhood learning.
Since its inception, the Orfalea Foundation has invested in projects and programs that increase ECE center quality.  We are very proud that the rate of accreditation of Santa Barbara County centers by the National Association for the Education of Young Children (NAEYC) in 2014 reached 32%, eight times the California rate of 4% and more than five times the U.S. rate of 6%.  We believe that our efforts over the past decade supporting local centers has contributed to this high standard.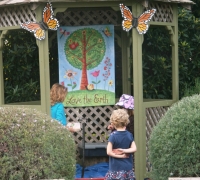 The Quality Counts Network is a key program that the Orfalea Foundation supports in partnership with First 5 of Santa Barbara County to provide technical assistance and financial support to selected center-based early care and education programs interested in working on quality improvement efforts.
Centers advance through the quality improvement steps by using environmental rating scales and NAEYC accreditation standards. The project provides start-up materials, on-site visits, development of improvement plans, and funding to assist programs with the self-evaluation process and fees.  For more information about the Quality Counts Network, click here.