Non-Profit In-School Programs
We partner with non-profit in-school programs to enhance student learning in elementary, middle, and high schools.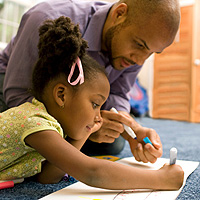 This work generally takes place during the traditional school day.  Collaborating with outside partners, we support programming that provides teachers and principals with resources that integrate into the existing curriculum and offer greater depth. We work closely with Santa Barbara County Education Office and Partners in Education to meet school needs on a large scale basis. This includes our support for their Volunteer Recruitment, AmeriCorps, Student Internship, and Academic Tutoring and Case Management programs.