About Us
REACH began as Montana Yellowstone Expeditions (MYE), a summer outdoor adventure education experience for high school students from California, New York, Florida and Montana. The program emphasized development of leadership skills and discovery of one's sense of self and capability, through 25 days of activities such as rock climbing, canoeing, backpacking and horseback riding.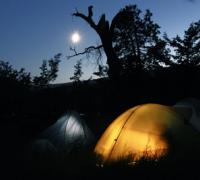 In our evolution from Montana Yellowstone Expeditions, we increased our focus on post-secondary education and life skill development during the year-round program; we also changed the program's name to REACH, which stands for Resilience, Education, Adventure, Community and Health.
Students participate regularly in activities and educational experiences that prepare them for post-secondary education and success in adulthood. Examples of the life skills we explore together include food and financial literacy, first aid, and knowledge of local resources.