Current Students and Alumni
Hello students and alumni! This portion of the website is for MYE and REACH students both past and present.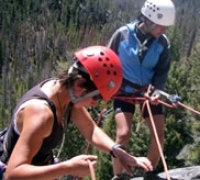 Here you have the opportunity to connect with other students who have gone through our program, as well as access information and links to resources. For example, maybe you're interested in attending a particular college or university and would like to know which other MYE or REACH students attend that school.  Check out the REACH Network section to see who is where and what they're up to. Students on this list have expressed interest in connecting with other students, and would like for you to contact them to discuss their school.
The calendar shows the different activities we're hosting so students are better able to plan ahead and participate with us more often. Please check this calendar regularly for new activities and additional details.
Under Student Resources, you'll find links to educational, financial aid, and community resources.
If you have ideas about other things that would be helpful to you on this site, please let us know and we'll see what we can do about adding them.