Strategic Funding
The School Food Initiative is uniquely positioned to support school districts and non-profit organizations in Santa Barbara County through strategic funding.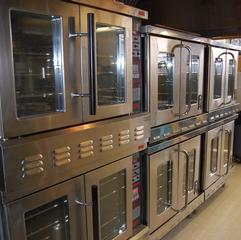 For schools, funding is only considered at the district level, with specific focus areas including kitchen infrastructure and equipment, gardens and garden-based learning activities, and agricultural education. While a majority of School Food funds are provided to school districts, non-profit partners whose objectives are closely aligned and integral to our mission are also eligible to apply for funds.
Grants are considered on an ongoing basis. To receive more information regarding our granting process or to submit a request, please inquire here.
In addition to funding, School Food can provide advice and consultation to individuals and organizations who are involved with school food reform-related topics.